Bioclear Veneers by Lakewood Ranch Bioclear Dentist
Dentist Allison O'Brien, DMD, is the first Bioclear certified dentist in Lakewood Ranch and the greater Sarasota area.
What is Bioclear
The Bioclear method is an innovative technique that uses a thin shell - a Bioclear veneer - to form dental composite material onto your tooth. The bonding protocol and the use of customized Bioclear veneer shell matrices allow for minimally invasive options for restoring your teeth.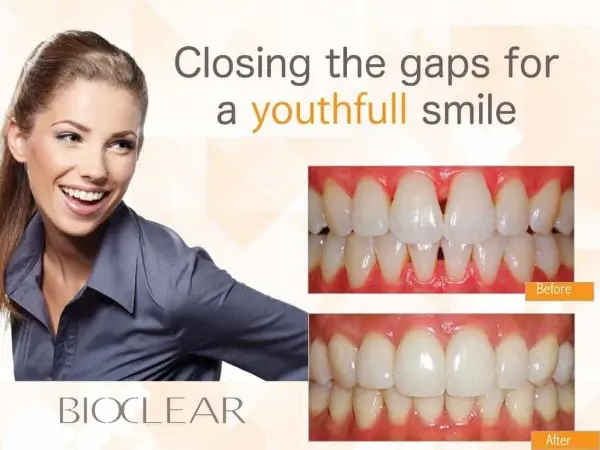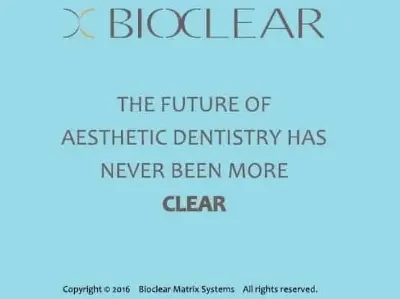 Crown Alternatives
For traditional crowns to be placed, a dentist must remove up to 70% of the tooth structure to create a path of draw for the crown to fit over the remaining tooth stump. Bioclear avoids the removal of so much tooth structure by using patented matrices and a protocol to overlay the tooth in a strong composite resin that matches your other teeth.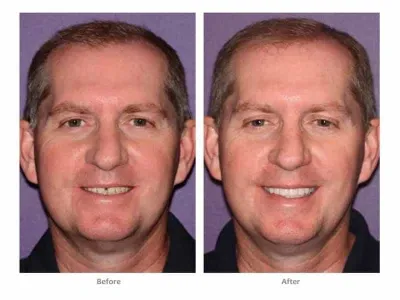 Cracked Tooth Syndrome
Often, cracks in teeth are difficult to diagnose. The tooth may hurt sporadically but show no visible signs of a crack. The crack may even be inside of the tooth. A Bioclear restoration can be used to bond a fracture without the costliness of a crown.
Veneer Alternatives
In order for traditional porcelain veneers to be securely bonded to your teeth, a layer of healthy tooth enamel must be removed. Another thing to think about with traditional veneers is the length of the procedure. The traditional method requires temporary veneers to be placed while your final restorations are created in a lab. This type of veneers treatment takes at least 2 visits over the span of about 2 weeks.
Bioclear veneers are different — these are considered a "no-prep" treatment in which no tooth enamel needs to be removed. This process is completely reversible and can be completed in a single visit. Bioclear veneers have great stain resistance, are very durable, and have an average lifespan of about 10 years or even longer, depending on how well you care for your teeth. And because this type of veneer is easier to remove, they're also easier to replace, should they become chipped or damaged in the future. Additionally, Bioclear veneers are typically much more affordable compared to traditional porcelain veneers.
Black Triangle Disease
Black triangles are spaces in between an individual's teeth caused by gum recession, moving teeth (orthodontics), periodontal disease and/or abusive dentistry. The empty spaces used to be filled with gum tissue known as papilla. When these tissues recede or is lost, black triangles start to form. Bioclear restorations can fill in these unsightly spaces while blending with your natural teeth.
If you're ready to lean more about how Lakewood Ranch Bioclear dentist Dr. Allison O'Brien can make you smile more, please call 941-373-3904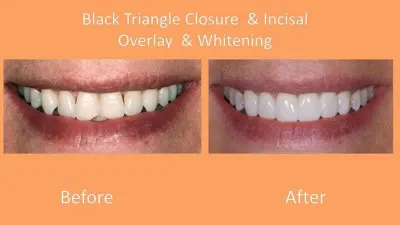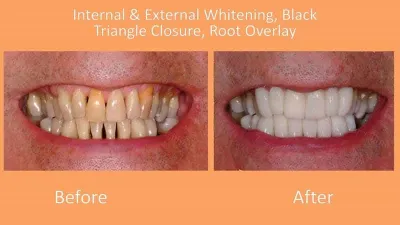 Bioclear Certified Dentist - What does this mean?
Bioclear Certified providers have completed advanced training in the Bioclear Method and have studied directly from the source - the Bioclear Learning Center. These providers use Bioclear products and techniques to perform Bioclear Method restorations and are highly skilled in the procedure you are looking for.
A Bioclear Certified provider might be certified in one or several areas. These include treatments in the posterior (back of the mouth) and anterior (front of the mouth) and black triangles (spaces/gaps between the teeth and gum line).
Bioclear Certification Levels

Core Anterior Certification (Level 1.0 & 3.0)


Core Posterior Certification (Level 2.0 & 4.0)

Advanced Anterior Certification (Level 3.1, 3.2, 3.3)

Black Triangle Certification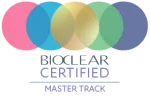 Master Track Certification
Dr. Allison O'Brien has been certified in the following areas:
Bioclear Learning Center faculty instructors are the only authorized source of this education and these certifications.